CBDNA presents The Pride of Arizona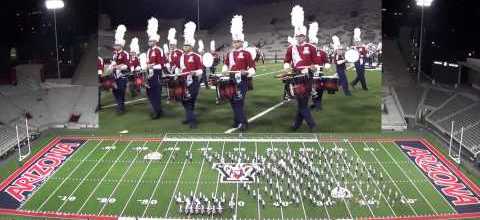 The Pride of Arizona is excited to announce that our 2014 Daft Punk show was chosen by CBDNA (College Band Directors National Association) to be presented at their National Conference in March 2015! This is a prestigious honor, as they only select 10 bands out of the many, many colleges that submitted videos.
Bands were selected based on:
Quality of musical and marching performance
Showmanship and audience effectiveness
Depiction of effective tradition and/or innovation
Thanks to Jay Rees for the great arrangements, Sean Rees for the awesome drill, and the dedicated student performers for their never-ending hard work.